Study of Sensitively Written Novels, Poems and Haiku. SEISA Olympic "Literature Awards Category" is Now Online!
カテゴリー:SEISA NEWS(EN)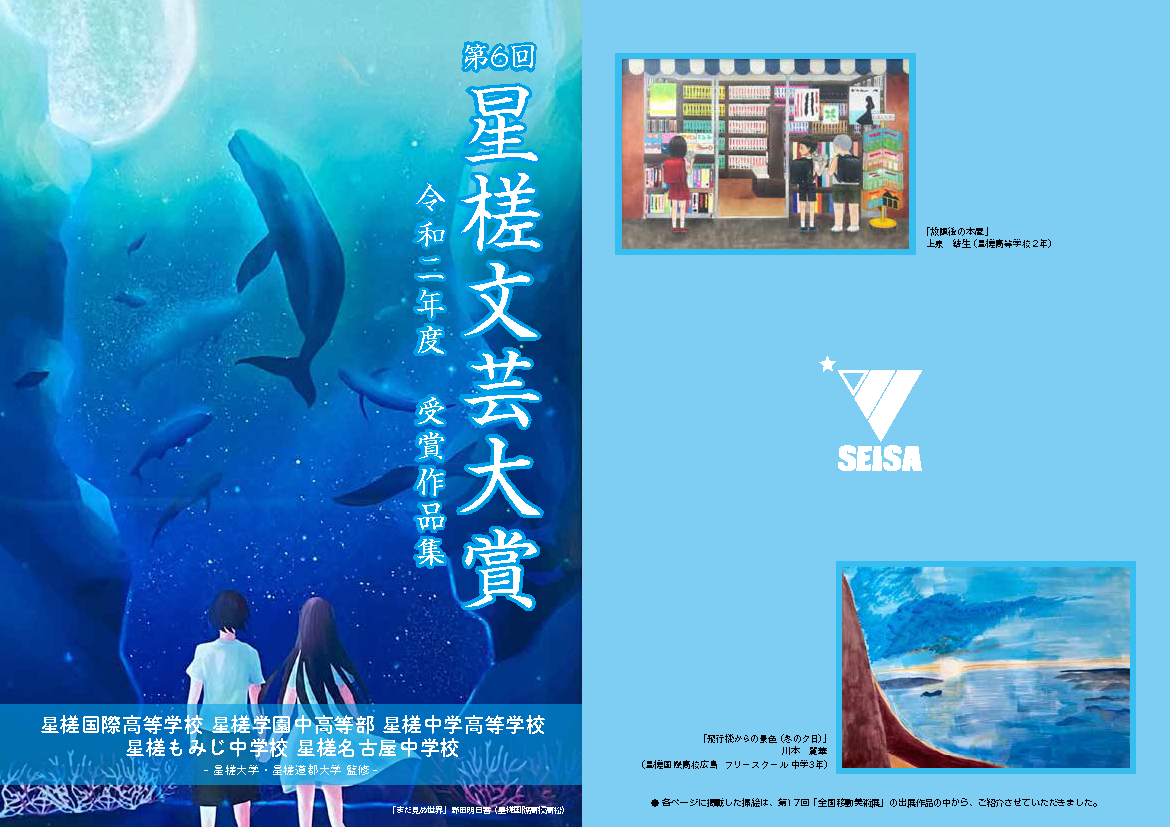 Students from all over Japan gather to compete in over 10 categories including sports, para-sports, e-sports, board games, novels, literature, speech, music, dance, cooking, traditional events, relay races, and communication events. The SEISA Olympics are a great opportunity for students to learn and compete. There are as many opportunities as there are students to shine, which is why the number of situations we create for them is increasing every day.
All high school and junior high school students studying under the SEISA school curriculum are eligible to submit entries for the SEISA Olympics "Literature Awards Category"in the series of novel, essay, poem, haiku, essay and tanka. The rankings are determined by a panel of judges, each of whom is a professional.
Mr. Genjiro ITO, Chairman of the Kamakura Pen Club, Editor-in-Chief of "Poetry & Fantasy" magazine, Mr. Masaru SHIMADA, Professor of SEISA University, and Mr. Kazuhiko YAMAMOTO, President of SEISA Dohto University, were asked to be special judges.
The work published in the booklet is full of the individuality and sensitivity of each student, and is truly inspiring. In the Literary Award category, some students submitted novels, which they had always been interested in, while others were encouraged by their teachers to give it a try and submitted poems, discovering their own talents that they didn't know they had.
SEISA is pleased to announce that we have published the winning entries online. We hope you enjoy reading them.
▶ 6th SEISA Olympics - Literature Awards Category
The students' prize-winning poems, along with their critiques, were published in the December 25, 2020 issue of Poetry and Fantasy No.42 from Kamakura Shunjusha. Please purchase a copy.
http://kamashun.shop-pro.jp/?mode=f8