Yokohama City and SEISA University Sign Agreement on Employment Promotion and Support for People with Disabilities.
カテゴリー:SEISA NEWS(EN)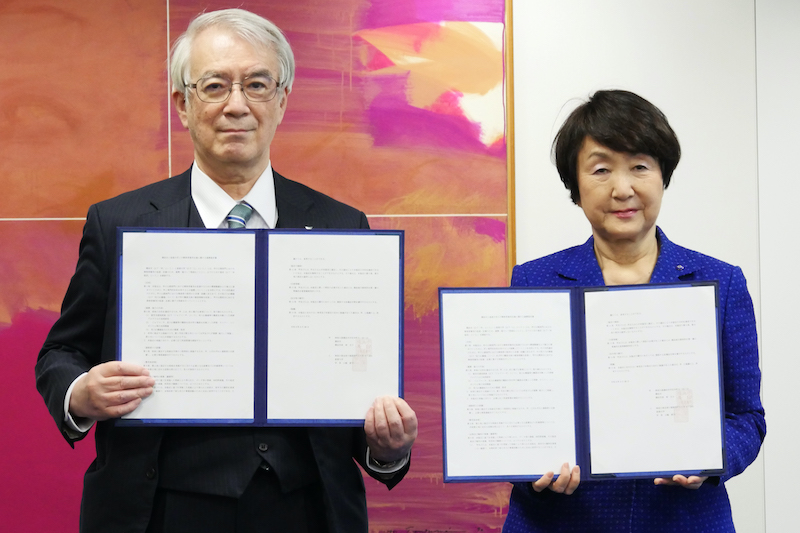 On Tuesday, March 30, 2021, Yokohama City and SEISA University signed an agreement to promote employment of people with disabilities in Yokohama City. SEISA University's experience and knowledge of education for the disabled, in order to further promote employment and support for the retention of people with disabilities.
The SEISA Group, including SEISA University, will continue to create and implement learning programs for a KYOSEI society - living together in the harmony.
Please click here for the press release (Japanese only).