Remarkable Achievement and Monumental Step! KESETE, Fourth Year Student at SEISA Dohto University, Wins Hokkaido Students' Track and Field Championships!
カテゴリー:SEISA NEWS(EN)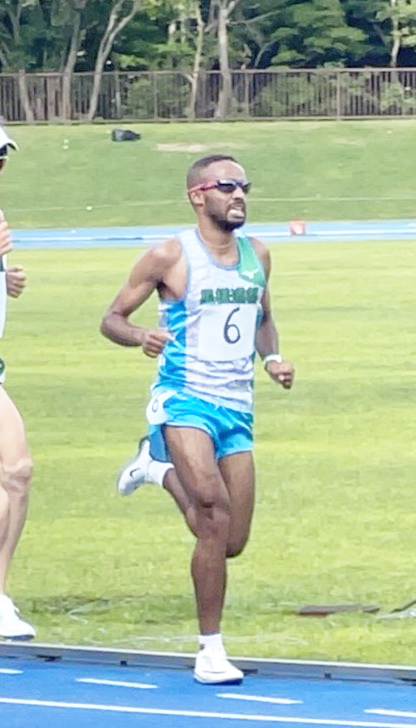 SEISA Dohto University Athletics Team participated in the 73rd Hokkaido Students' Track and Field Championships which was held at Aoba Park Athletics Arena from Friday, August 27th, 2021, to Sunday, August 29th, 2021. Even though the athletes had many restrictions on their practice and other things, they broke their personal record in this hot summer conditions. Among them, Mr. KESETE HabteSHIon, international students from the State of Eritrea and fourth year student at SEISA Dohto University, participated in the 5000m and wins the championships. This was the last race for KESETE to run as a student, so KESETE didn't give up until the very end which lead him to win the championships.
KESETE commented in the interview which was conducted on this May, as follows:
In the last 4 years, I came to like Hokkaido a lot, and I feel a little bit lonely for leaving Hokkaido after graduating the university. For the rest of 4 months, I want to give back to people who supported me by leaving remarkable achievement. At the Hokkaido Students' Track and Field Championships, I will do my best to win in the 10000m or 5000m.
In the championships, he wins 5000m and delivered what he promised.
At the head of Mr. KESETE, there are a lot of friends from the state of Eritrea who are learning at SEISA. They are active as a member of athletics team and wishing to excite their home country through sports and to spread the spirit of SEISA in their country after they graduate from school. Mr. KESETE made a new history as a rising star of juniors.
We will continue to support him as a friend of Seisa. Thank you so much for all your support.