SEISA Yuma KAGIYAMA Wins GP Figure Skating Series in Italy!
カテゴリー:SEISA NEWS(EN)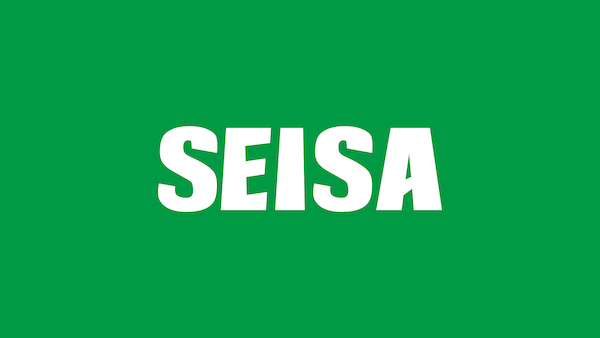 Yuma KAGIYAMA (3rd year), from SEISA Kokusai Yokohama, competed in the 3rd round of the Figure Skating GP series in Italy, which started on November 4th, 2021 in Turin, Italy. On November 5th, he made a number of mistakes in the short program (SP) and finished in 7th place, but on November 6th, he performed his best in the free program and won the championship.
SEISA students take on the responsibility of leading Japan to the top of the world. This season will be the culmination of their high school careers. Together with our friends and teachers, we will continue to work towards the Beijing Olympics. Thank you for your continued support and we look forward to working with you.
- Sports Nippon Newspaper -
In the men's competition, Yuma Kagiyama (ORIENTAL BIO/SEISA), runner-up at last year's World Championships, set a new personal record of 197.49 points in the free skate with three quadruple repeats. At the press conference, he said, "I just found out that I'm in first place. I'm very surprised. To be honest, I didn't care about the score or the result. I'm happy to have won.
At the end of his performance, he clenched his right fist firmly. He avoided the big loop, but managed three quadruples, a salchow and two toe-loops. There was so much adrenaline in my body, I can't calmly remember what I did," he said, but he could remember the moment he landed the final triple Axel. I was so happy, I couldn't help smiling," he said, "and I'm glad I did what I could, one by one, to give a good performance.
I'm happy that I was able to do almost the same composition as I did at the World Championships," he said, although he did include a quadruple toe-loop in the second half. I'm happy that I could do almost the same structure as I did at the World Championships. I'm going to put together the short program and practice so that I can give it my all in the free program," he said. I really tried to challenge myself from the very beginning," he said, "and the result was the best.
He won the NHK Cup last season when it was only open to domestic skaters, but this was his first overseas GP win, not including the irregular event, and he is now looking forward to his first appearance at the GP Final in Osaka in December. Heading to the fifth round in France, he said, "I was unstable, so I want to practice what I can do one by one to improve my stability. I have a lot to work on in the next two weeks and I hope I can perform better than I did this time."
- THE ANSWER -
In the men's free skate, 18-year-old Yuma Kagiyama (ORIENTAL BIO - SEISA), who finished 7th in the short program (SP), won with his best score of 197.49 points, 278.02 points in total. The famous American reporter praised his perfect dance, saying "I got goosebumps."
Kagiyama performed his "Gladiator" on the ice in Paravela. As the crowd gave him a standing ovation, he struck a gut-wrenching pose, pounding the rink with his fist. He closed his eyes, crumpled up his face and soaked up the joy.
The performance was praised by Jackie Wong, a well-known American journalist. After introducing the structure of Kagiyama's performance on Twitter, she wrote: "He has come back to life. Oh my God, I had goosebumps at the end of the program. In the SP, his opening quadruple salchow went awry and he started seventh. He praised her for her brilliant comeback.
He added: "Last but not least, praise for Yuma KAGIYAMA. He has everything, he has star quality. More than most, he understands what figure skating is about from birth," he tweeted. He praised the star quality and talent of the young skater, who is expected to perform well at the Beijing Olympics.