A "Fragile Bond" That Connects Our Thoughts as We Look Ahead to the Next 100th Anniversary. The 11th SEISA All Parents Training Exchange Meeting Held!
カテゴリー:SEISA NEWS(EN)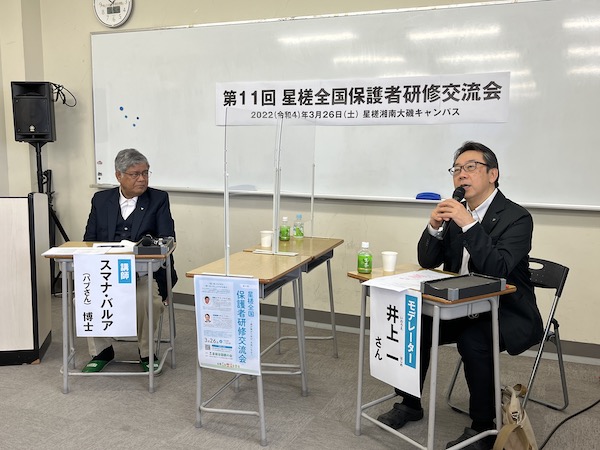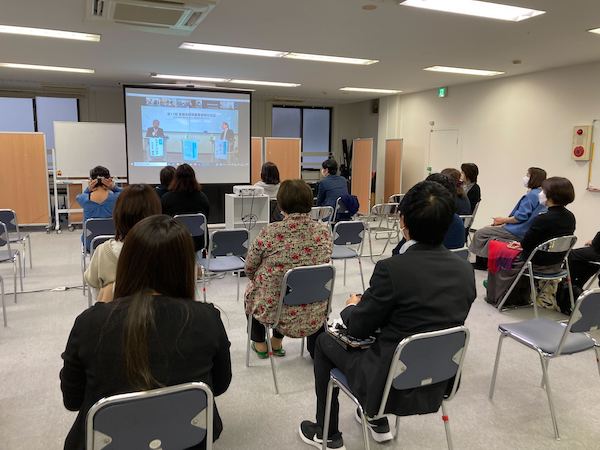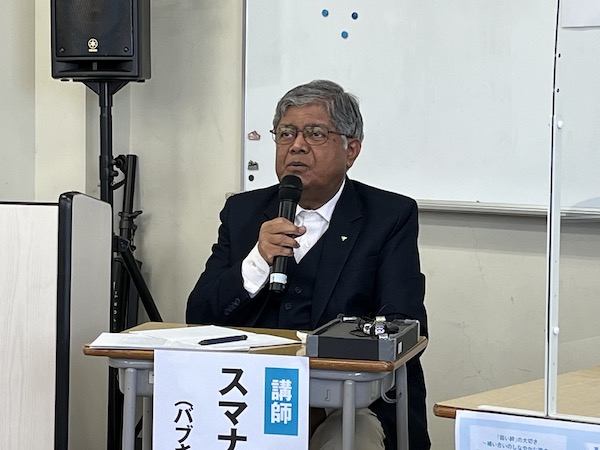 "Connecting through the Internet is important, however, we want to maintain a warm, person-to-person connection as the foundation." SEISA All Parents' Association, the only one of its kind in Japan, is committed to supporting students and schools by connecting parents under the motto "Those who can, do what they can, when they can".
The "SEISA All Parent Training Exchange" is an event that has been held for more than 10 years, connecting parents all over Japan through training and exchange while making full use of online conference systems, which were not common at the time of its start.
On Saturday, March 26, 2022, the 11th SEISA All Parents Training Exchange Meeting was held with 246 participants from Hokkaido to Okinawa connecting online.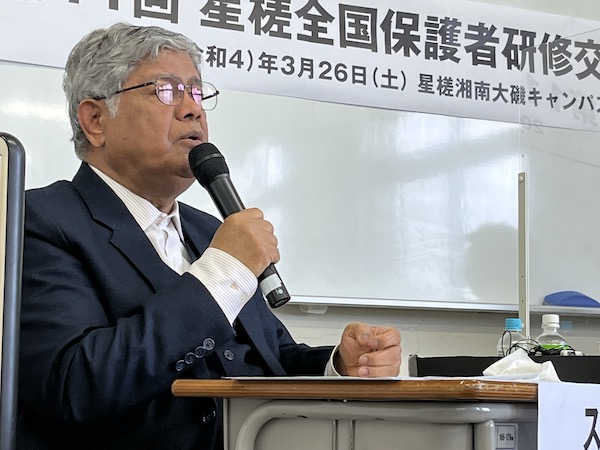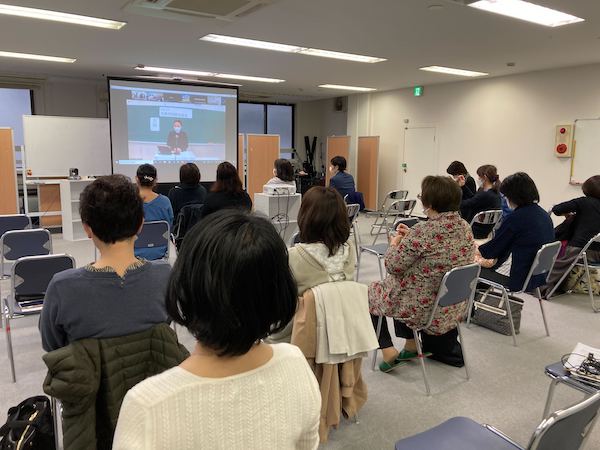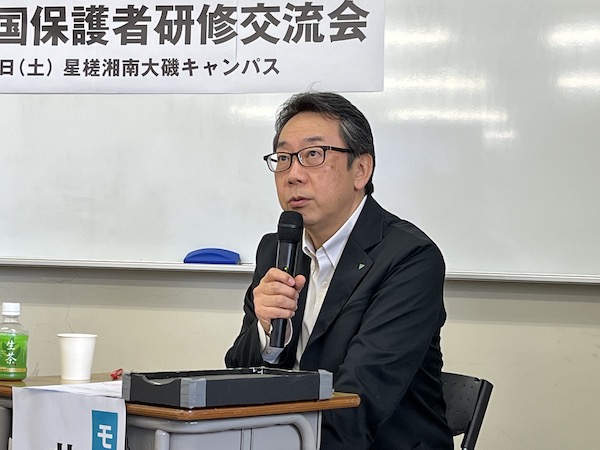 Under the theme of "The Importance of Fragile Bonds - Supplementing Each Other's Flexible Strength", a dialogue was held between Dr. Sumana Barua, former WHO medical officer and distinguished professor of SEISA University, and Mr. Hajime Inoue, who spent 48 years with the founder Yasuo Miyazawa in the 50-year history of SEISA and is himself a graduate and a parent of a SEISA graduate.
Dr. Sumana Barua is affectionately called "Babu-san" by people all over the world, because he has continued to practice "for the sake of others" even when he is in difficult situations himself. After retiring from WHO, why did he join SEISA when he had many offers? What does he want to convey at SEISA? He spoke with great humor about such topics.
"I want to educate children so that they can be proud of their own life." With such a passionate desire, Babu-san came to SEISA to work with children at the final stage of his career. Now that the importance of "EQ (mental intelligence quotient)" rather than "IQ (intelligence quotient)" is finally recognized worldwide, we must further emphasize the importance of "empathy and understanding" which SEISA has been pursuing for more than 50 years, says Mr. Inoue.
Babu-san and Mr. Inoue are planning to visit SEISA schools all over Japan in order to realize the dream of Mr. Miyazawa, the founder of SEISA Group, "to nurture Babu Junior" among SEISA students in Japan. This was a kick-off event.
March 21, 2022, SEISA celebrates its 50th anniversary. Looking ahead to the next 100th anniversary, SEISA's challenge continues to make up for what is needed in our society. We believe that the philosophy of SEISA will be passed on from parents to their children and from children to the future to realize a Kyosei Society where all people live in harmony.