SEISA Kokusai High School Shonan Women's Football Team in The Top 16! Lost to Tokiwagi Gakuen High School in a Penalty Shootout.
カテゴリー:SEISA NEWS(EN)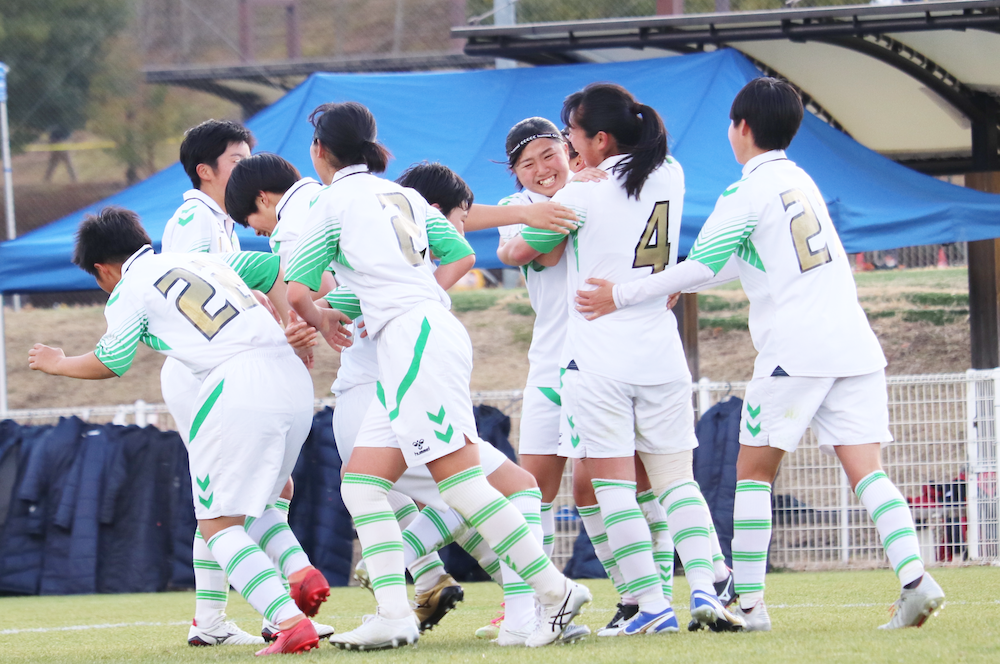 The SEISA Kokusai High School Shonan Women's Football Team participated in the 29th Japan High School Women's Football Championship for the seventh consecutive year. On Monday, January 4, 2021, the team fought against the prestigious Tokiwagi Gakuen High School, the team that SEISA defeated at the national championship in the final two years ago, in the second round.
In the beginning of the game, the team was caught up in the momentum of the strong school, and although SEISA was ahead by two goals, we were able to get a goal back by MATSUO, a 3rd year student. In the second half, 10 minutes before the end of the game, 2nd year student NAGAYAMA scored another goal to tie the game, showing SEISA's perseverance.
The match ended in a 2-2 draw, and the game was decided by penalty kicks. Unfortunately, SEISA lost 3-5, and ended up finishing in the top 16 in the nation.
This year, due to the COVID-19, the tournament itself was in jeopardy, and the team was in a state of uncertainty. However, the SEISA's culture of "thinking of others even in difficult situations" fostered a strong will to never give up. Captain TAKE's words before the penalty shootout, "Let's do it with a smile on our faces," were impressive in a different way from previous years.
From the very beginning of the New Year, the SEISA students throughout Japan and around the world were filled with excitement and courage. Many thanks to Tokiwagi Gakuen High School and Osaka Toin High School for their support. We would like to express our gratitude to everyone who supported us. We would like to ask for your continued support for the SEISA Kokusai High School Shonan Women's Football Team.
Archive: sportsbull.jp/live/joshisoccer/
● 2nd Round: Jan 04,2021 13:45 KickOff Mikibo Park Hyogo 1st Ball Park vs Tokiwagi Gakuen High School 2-2 (PK 3-5) Lost / Best 16
https://www.jfa.jp/match/highschool_womens_2020/match_page/m5.html