On March 18th, ALL ABOARD!! SEISA National Railroad Friends' Club (SEISA NRRFC) Presents Online Quiz Battle "King of Railroad Fans (King of RRF)"
カテゴリー:SEISA NEWS(EN)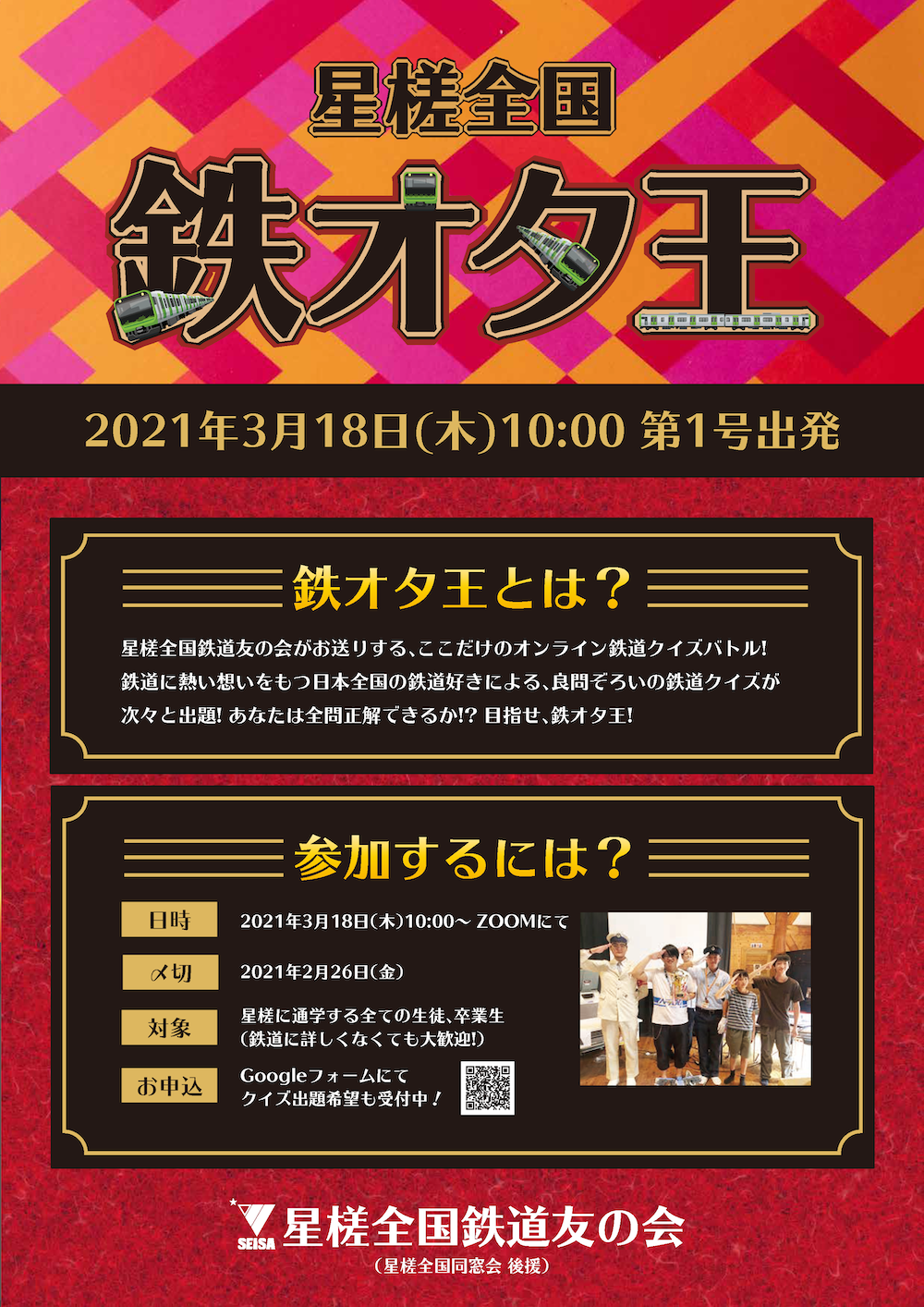 SEISA NRRFC (belongs to SEISA National Alumni) to hold "King of RRF" online quiz contest! This event was started by a railroad enthusiast who wanted to create a setup to connect students and graduates of SEISA across the country who love railroads.
To date, we have held a number of unique events such as "Live Railroad Otaku until Morning", in which participants competed for first place in a heated presentation and discussion on their favorite railroad line, and many other unique events, we have been working on making friends and learning through trains.
Anyone who loves trains can participate in the new "King of RRF"!
We look forward to seeing many of you there.