SEISA Official Note "SEISA Kokusai High School Sports Column" is Now Available!
カテゴリー:SEISA NEWS(EN)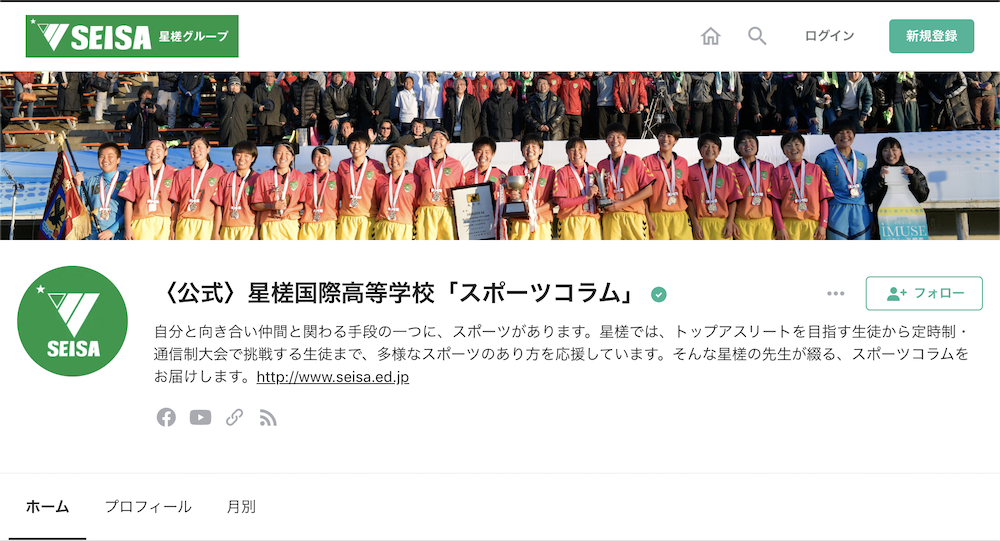 For 50 years, SEISA is seeking a different learning while utilizing the distance learning and online system, etc., with the theme of not only "fitting to school" but also "fitting to (also) students". For those who want to immerse themselves in something such as sports or art, or those who want to try again at school, we have placed importance on creating scenes where each person can shine while giving consideration to each person's wishes and ease of learning.
For example, SEISA believes that sports are one of the ways to nurture the ability to interact with others, which cannot be fostered through the internet alone. We support a wide variety of sports with potentials, whether it is as a means to face oneself, to make friends and get involved, to become a top athlete, to try for the first time or try again in the part-time courses and the correspondence courses of high school competitions.
Through the official note, SEISA's teachers will be writing columns on sports and education in the near future. We hope you enjoy it.
SEISA Kokusai High School "Sports Column" https://seisa-hs.note.jp/