From Asahikawa in the North to Okinawa in the South, The 3rd SEISA National Coming-Of-Age Ceremony Was Held Across Japan!
カテゴリー:SEISA NEWS(EN)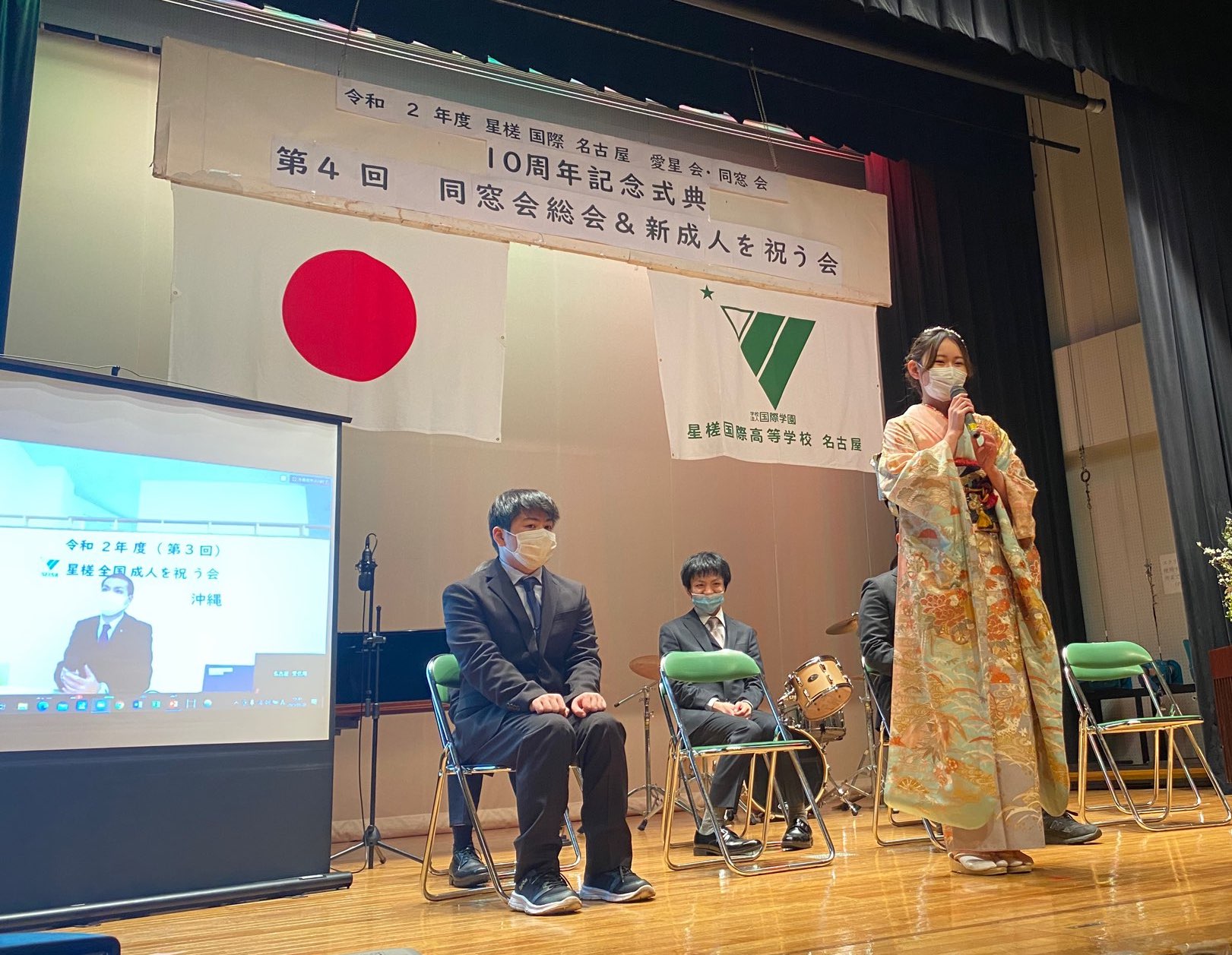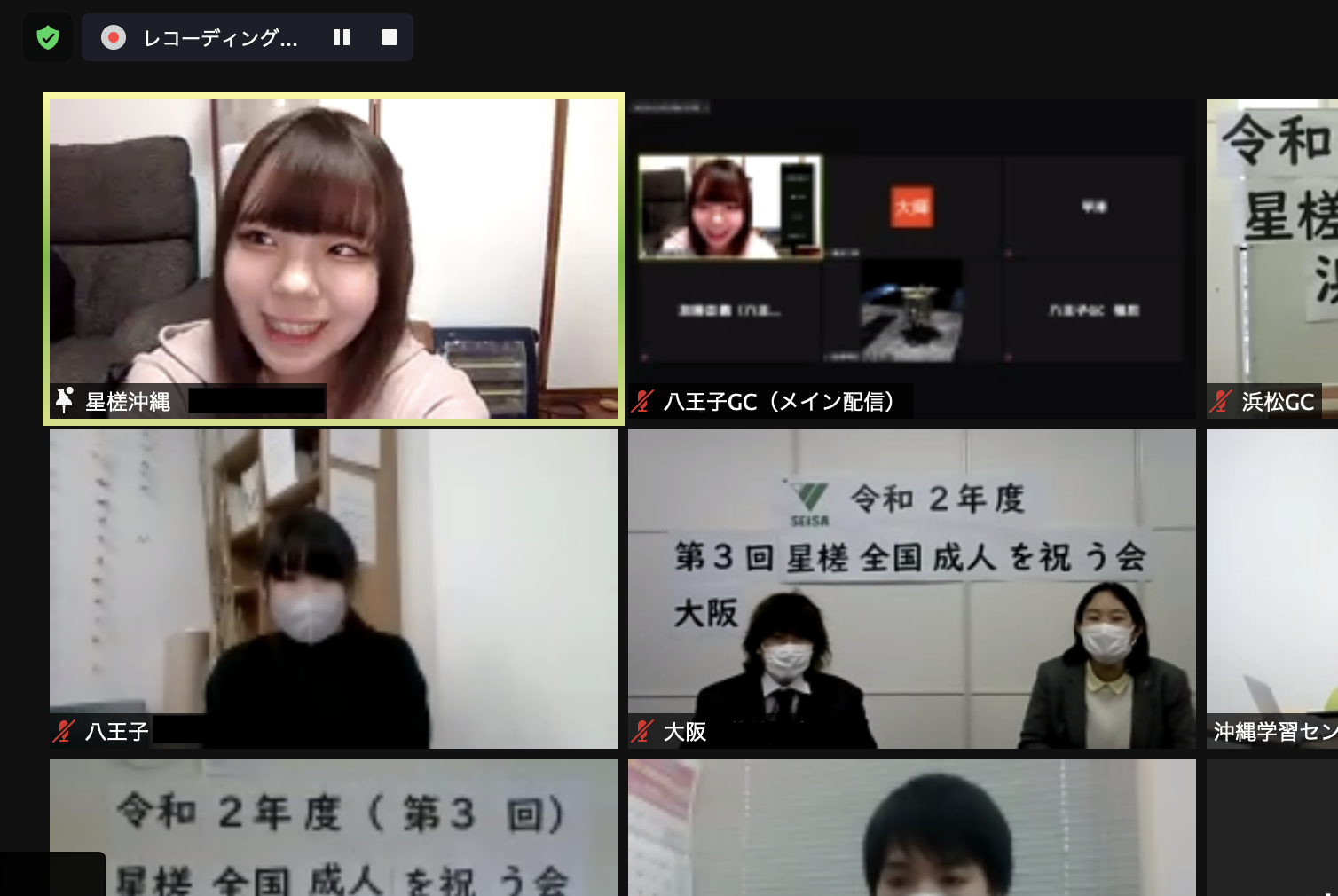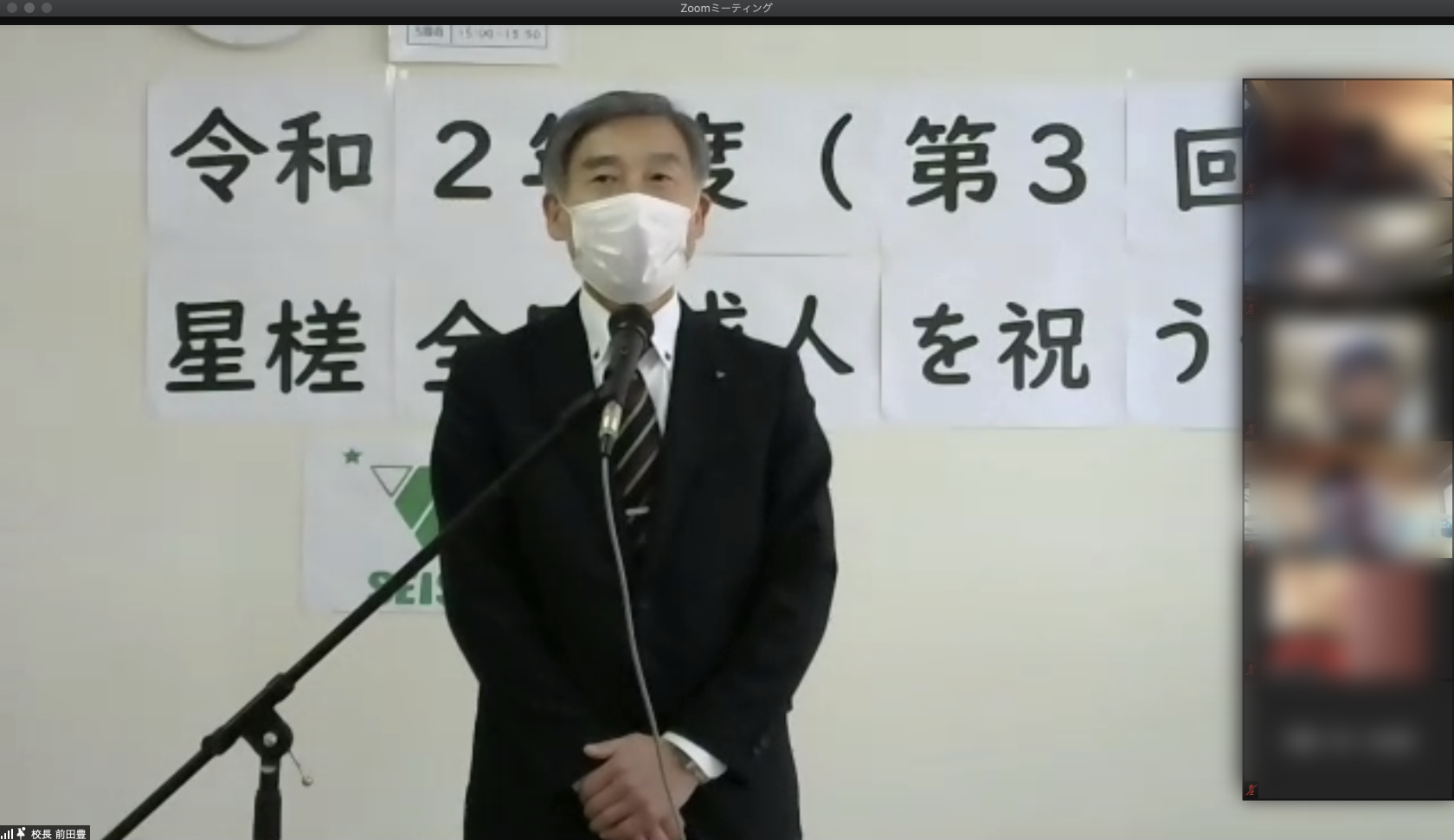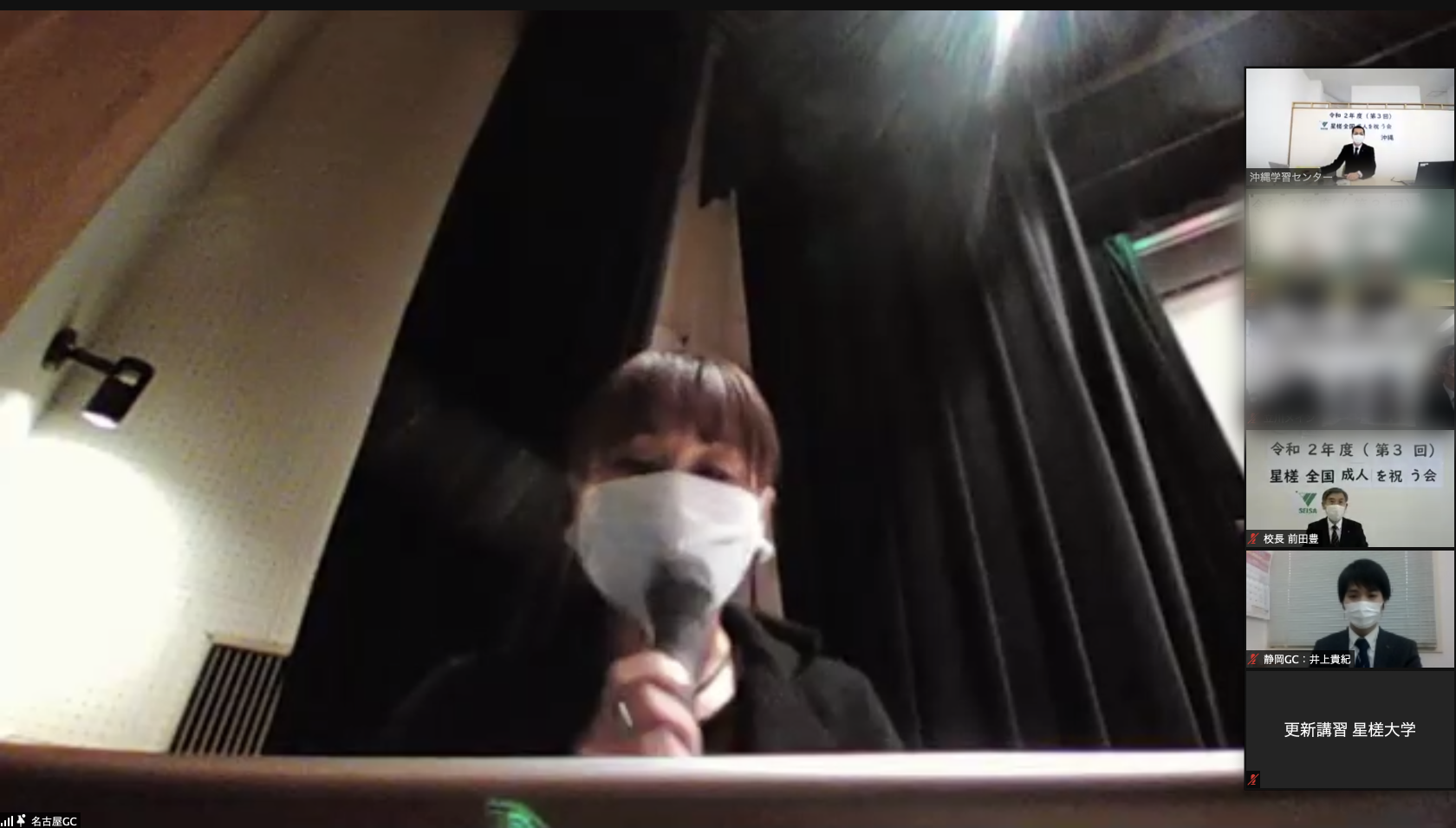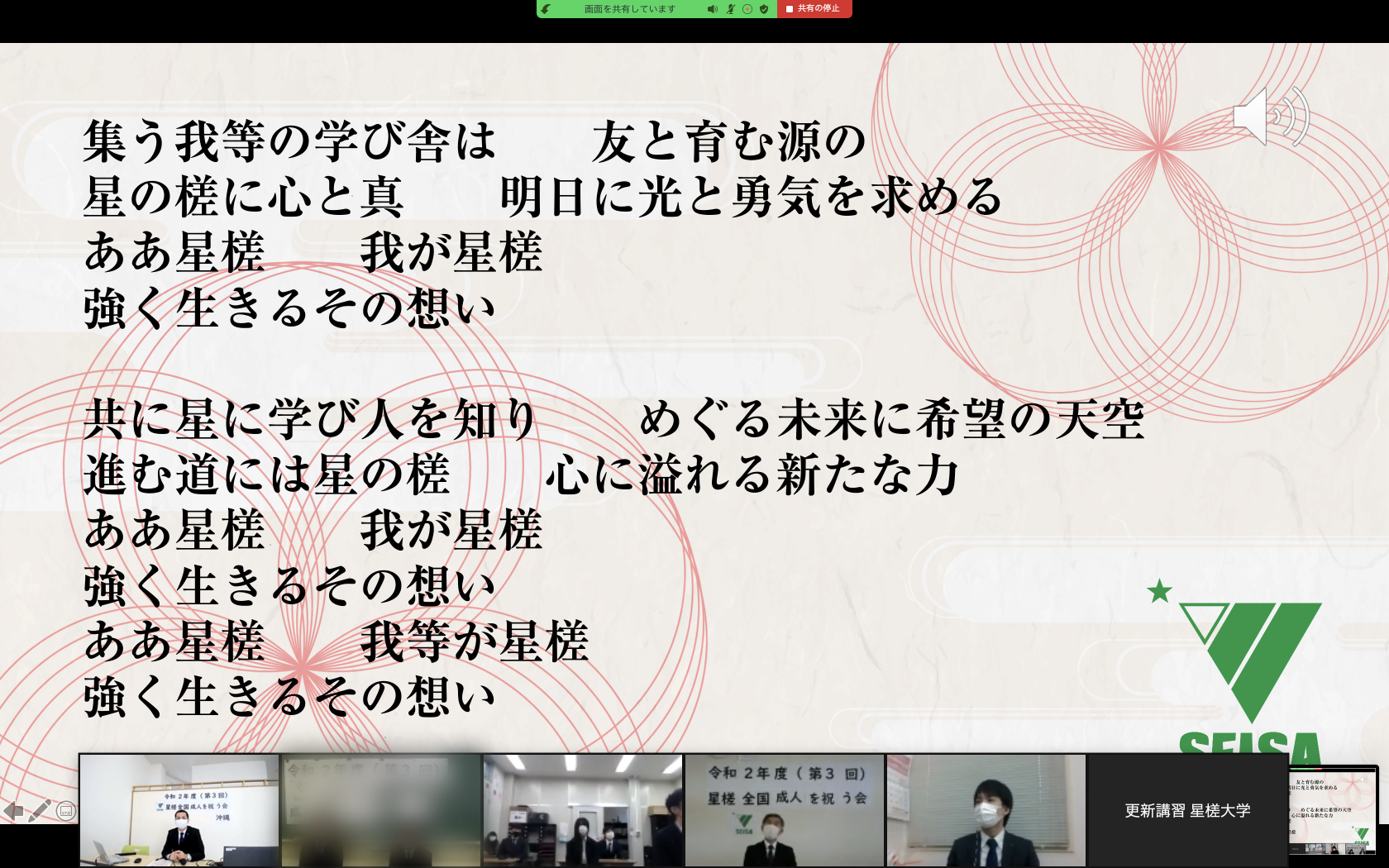 On Saturday, January 23, 2021, the 3rd SEISA National Coming-of-Age Ceremony was held by the SEISA Alumni Association to celebrate the coming of age of 1,478 new adults who have graduated from SEISA.
The SEISA National Coming-of-Age Ceremony is an annual event held by SEISA in addition to the local coming-of-age ceremony, and is designed to bring together classmates, senior students, teachers, parents, and local residents to celebrate each person's growth and change. This year was the third year that SEISA has held the "National Coming-of-Age Ceremony", which was originally held at each school.
This year we had 150 participants from Asahikawa in the north to Okinawa in the south, both at the school and at home, in a hybrid online format. The ceremony began with warm messages and strong encouragement from the guests, the President of the National Parents' Association and the Principal. Then, one by one, on behalf of each school, the new adults shared their aspirations, thoughts and resolutions. Their honest messages of growth, change, hard work and hardship brought laughter and sometimes tears to the audience.
Some of the graduates did well in their post-graduation life, while others did not always do so well due to COVID-19. In the words of one of the graduates, who said that s/he was helped by the encouragement of her/his SEISA colleagues and that s/he would like to thank them again for that connection, we felt the permeation of SEISA's educational goal to keep thinking of others, no matter how difficult the situation. And all of us who attended today were convinced that such connections are necessary at any time and in any social situation.
After the connection as a whole, it was time for the coming-of-age ceremony and reunion in each school building to reunite with friends and teachers from all over the country.
"If you need anything, you can always come back." We will always cherish the powerful words and culture of SEISA, not only because of the ease and convenience of the internet, but also because of our strong relationship. Once again, congratulations to all the new adults.
Let's keep connecting with each other with the keyword "SEISA is a collective made by everyone". Good luck graduates!!