Yuma KAGIYAMA Wins The National Winter Sports Festival Figure Skating Championship Boys' Division.
カテゴリー:SEISA NEWS(EN)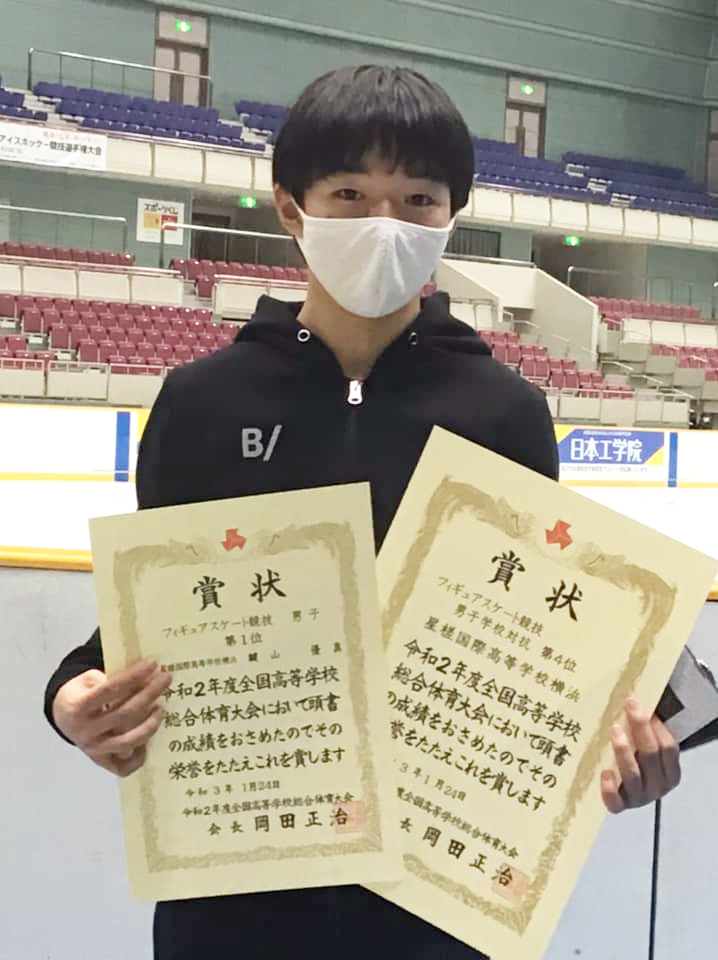 Yuma KAGIYAMA, a 2nd year student at SEISA Kokusai High School Yokohama, competed in the National Winter Sports Festival Skating Championship held at Nagoya NGK Arena from January 27 to 28, 2021 for Kanagawa prefecture.
Although it was just after the Inter-High School Skating Championships, which he had won the previous week, he showed a magnificent performance, despite the fatigue.
Here are some comments from Yuma KAGIYAMA and his father as his coach Masakazu, after the performances at the All-Japan Championships and the Inter-High, which Yuma competed from December to January.
Yuma KAGIYAMA:
"The title I wanted to win the most this year was the Inter-High. To get closer to my father, winning the Inter-High was one of my goals. It was an unusual event because there were no spectators, but I think the quiet environment in which we practice helped me. I don't have many games to skate this season, but I will do my best for the World Championships in March, so please support me."
Masakazu KAGIYAMA:
I'm so happy that Inter-High is held in such a difficult situation, I hope Yuma will continue to face Figure Skating and make efforts harder, because he is the one who gets attention to be noticed. With the help and support of many people, he was able to win the Inter-High title. I am very grateful to SEISA.