SEISA Kokusai Asahikawa to Launch 2nd Joint Development with Restaurants! Onigiri (rice ball)" on sale for a Limited Time!
カテゴリー:SEISA NEWS(EN)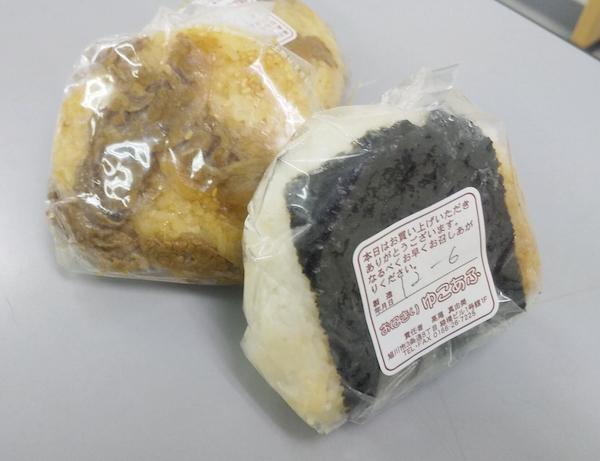 In 2020, SEISA Kokusai Asahikawa will develop a "Collaboration Burger" with a local hamburger shop, in order to revitalize the shopping street, which has been depressed by the COVID-19. From among 30 ideas submitted by junior high school and high school students, the SEISA Special Burger was selected as the winner and commercialized.
Students' ideas come to collaboration burger for a limited time with "Jurassic Burger" at SEISA Kokusai High School, Asahikawa Campus
As part of the second round of SEISA's "Food and Nutrition" seminar, students from the SEISA Kokusai High School Asahikawa Campus collaborated with a popular rice ball shop in the city, "Yukoafu", to develop a new type of rice ball. Two types of rice balls were developed: the "Meat Roll Onigiri", a rice ball wrapped with grilled pork, and the "Sweet Potato Tempura Onigiri", a rice ball filled with deep-fried sweet potato and tempura cake. They are now available in shops for a limited time.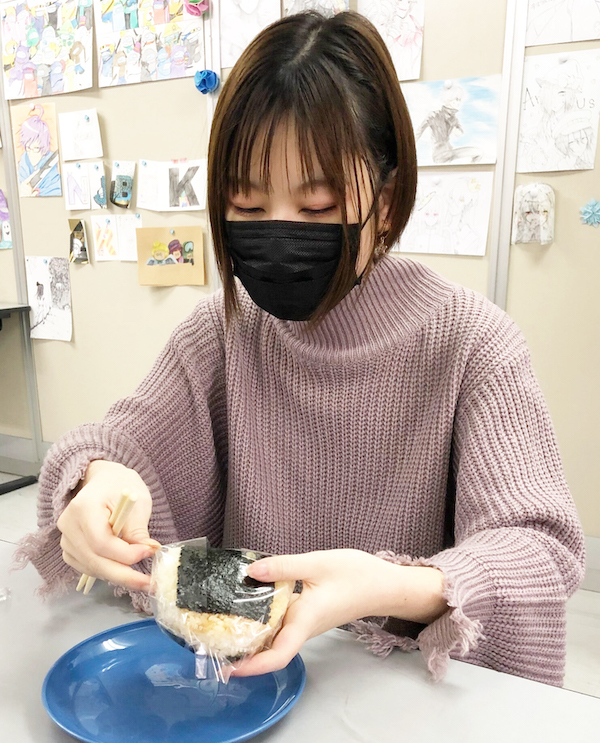 We have been discussing the products and visiting the shops for a long time. We have also sold the products on campus, and after listening to the feedback from our customers, we have made a number of improvements and are considering the next stage of sales to help run the shop. Please visit the shop when you are in the area.
Under the theme of "Learning and loving the place and culture that nurtured our lives", SEISA aims to create learning experiences that will help solve social issues, in line with Goal 11 of the SDGs.
We will continue to create things that are needed by society so that we can continue to be a place of learning that is loved and nurtured by the local community.
Collaboration Onigiri
Meat Rolled Rice Ball: 230 yen
Sweet Potato Tempura Rice Ball: 210 yen
(Available only until 23rd December)
Shop name: Onigiri Yukoafu
Address: Midoribashi Building No.1, 8 3-jo Street, Asahikawa City
Telephone: +81-0166-26-7225
Opening hours: 9:00-17:00 (closing as soon as the rice is gone)
Closed: Saturday, Sunday and public holidays