Receives Excellence Award at 2021 National Japan Folksong and Dance Contest! Sora MOTEGI, 2nd Year Student, SEISA Kokusai Koriyama
カテゴリー:SEISA NEWS(EN)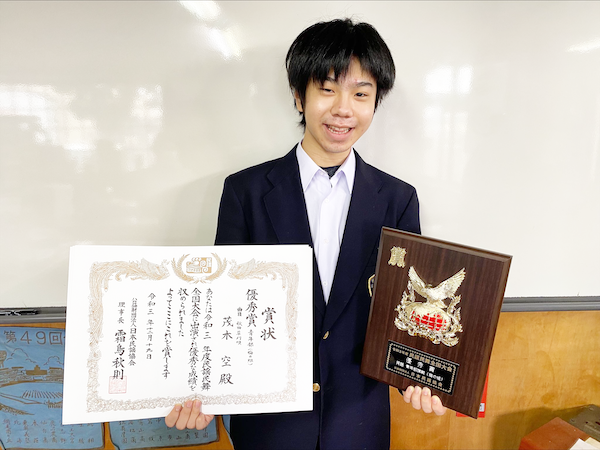 Mr. Sora MOTEGI, 2nd year student of SEISA Kokusai Koriyama, participated in the 2021 National Japan Folksong and Dance Contest held by the Japan Folksong Association at Shinagawa Ward Sogo Kumin Kaikan from Thursday 16th to Sunday 19th December, 2021. He took part in the "Japan Folksong Youth Club Flag Battle" and won the award for excellence!
Mogi has been interested in Japan folksong since he was a child and has continued to pursue it. The sight of him shining with enthusiasm in what he is good at is a great confidence boost for students and teachers of SEISA Kokusai Koriyama as well as for his colleagues across the country.
Please take a look at the archive below and look forward to seeing more from him in the future!