Aiming for 2030 Winter Olympics! SEISA Kokusai Obihiro 1st Year Student, Akane IIDA, Competes in the Japan Speed Skating Team for the Beijing Olympics.
カテゴリー:SEISA NEWS(EN)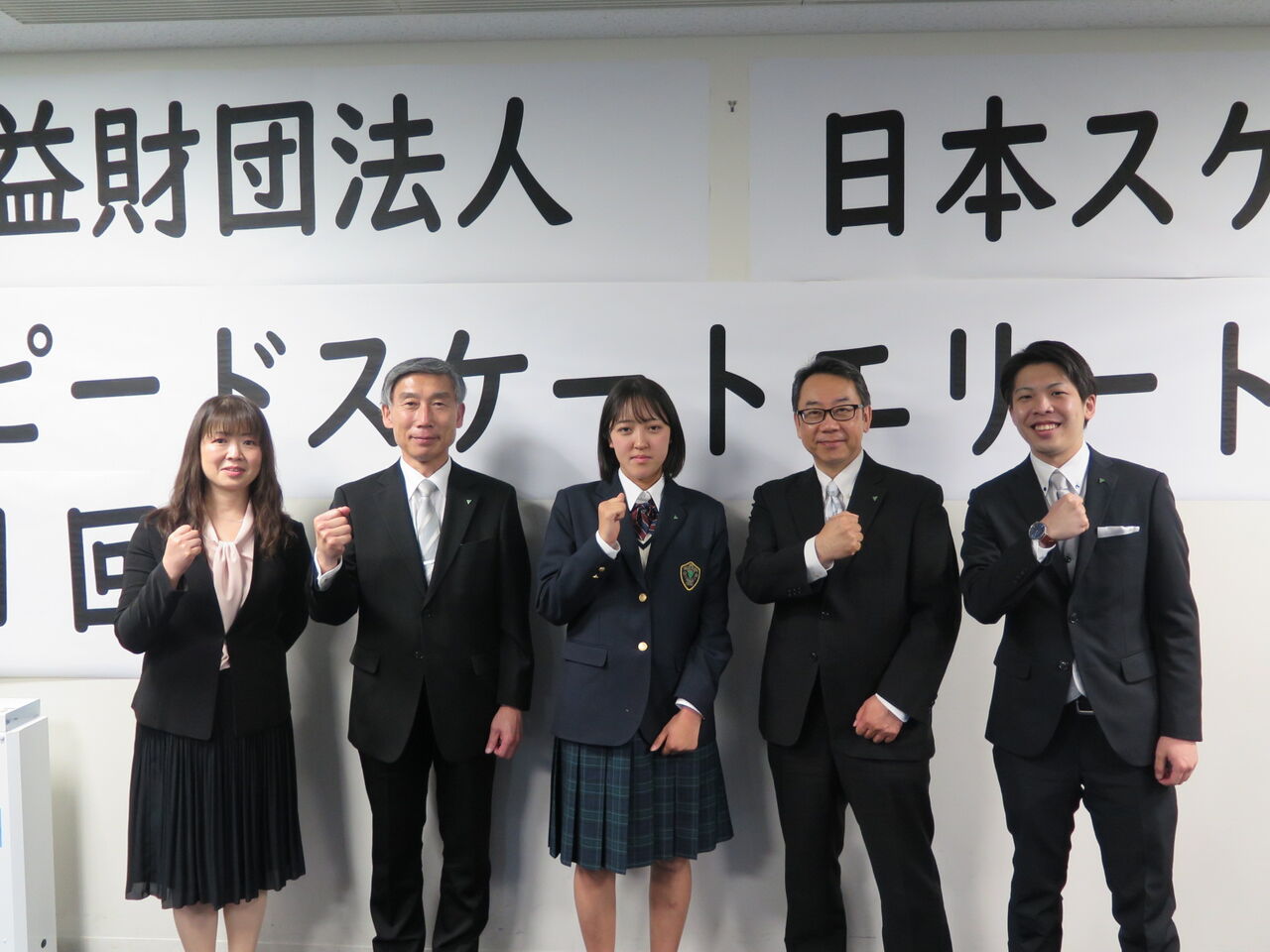 The SEISA Kokusai Obihiro Speed Skating Elite Academy has started in April 2021, and the first student, Akane IIDA, has been performing well.
In October 2021, Akane IIDA, a first-year student, placed 3rd in the 3000M at the 28th All Japan Speed Skating Championships (Junior Athletes Selection Category). Iida has been working hard this season.
Iida's results this season have reached the MQS for a representative at the Beijing Olympic Winter Games and she has qualified for the national selection at the end of 2021. She is aiming for the 2030 Winter Olympics, and it was a great pleasure for her and her coach to be able to start at the Olympic Games. The speed at which Iida is progressing has amazed everyone involved with the SEISA Elite Speed Skating Academy, including the teaching staff.
Iida is a student of SEISA Kokusai Obihiro where there is no difference between athletes and non-athletes-students. Students are encouraged to get to know each other and to understand the highlights of speed skating, which is one of the characteristics of the school program.
Please look forward to Iida's continued growth in Tokachi, Hokkaido, as she leads the next generation of Japanese speed skaters!
- THE 2021 SEASON RESULT -
Oct. 2021:  9th place,  Women's 1000m at the 2nd Hokkaido Meiji Tokachi Oval Competition
Oct. 2021: 10th place, Women's 1500m at the 2nd Hokkaido Meiji Tokachi Oval Competition
Oct 2021:  3rd place Junior Division, Women's 3000m at the All Japan Distance Speed Skating Championships
Oct. 2021:  6th place Junior Division, Women's 1500m at the All Japan Speed Skating Championships
Nov. 2021:  4th place, Women's 3000m at the 3rd round of the Meiji Tokachi Oval Competition in Hokkaido
Nov. 2021: 15th place, Women's 1500m at the All Japan Speed Skating Championships in Obihiro
Nov. 2021:  8th place, Women's 3000m at All Japan Speed Skating Championships in Obihiro
Dec. 2021:  4th place, Women's 1500m at All Japan Junior Speed Skating Championships
Dec. 2021:  5th place, Women's 3000m at All Japan Junior Speed Skating Championships
Dec. 2021:  4th place, Women's Mass Start at All Japan Junior Speed Skating Championships