Yuma KAGIYAMA, Senior Student of SEISA Kokusai High School Yokohama, Celebrates His Participation in Beijing 2022 Winter Olympics!!
カテゴリー:SEISA NEWS(EN)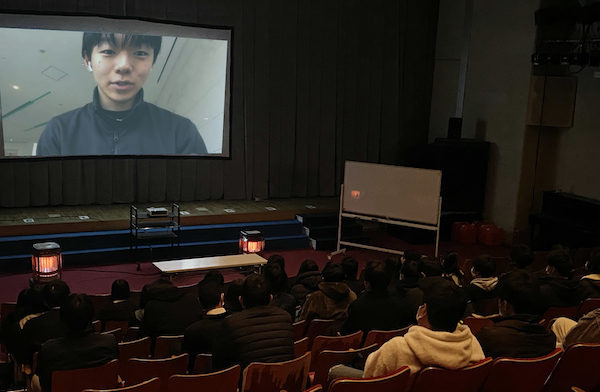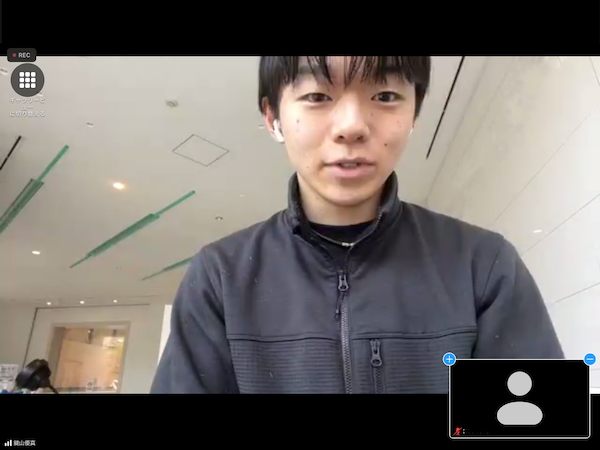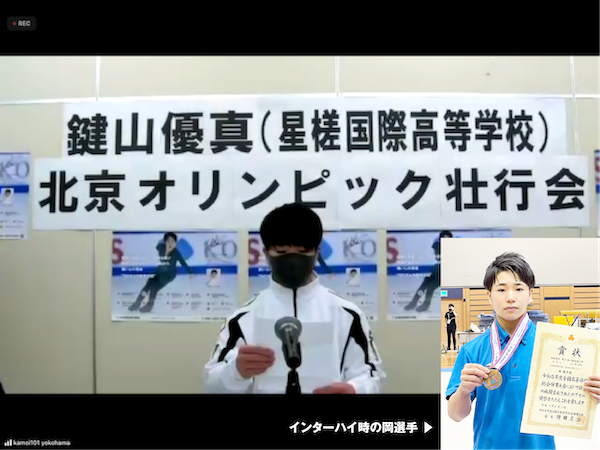 A send-off party was held on Wednesday, January 19th, 2021, for Yuma KAGIAYAMA, a senior student of SEISA Kokusai High School Yokohama, who has made to participate in the Beijing 2022 Olympic Winter Games. From Hokkaido to Okinawa, 1,360 students from SEISA kindergartens, nurseries, junior highs, senior high schools, universities and the Space Weather Association were all connected online for the memorial celebration.
Mr. Yasuo MIYAZAWA, Chairman of the SEISA Group, and Mr. Yutaka MAEDA, Principal of SEISA Kokusai High School, opened the ceremony with encouragement for KAGIYAMA. Mr. Shinnosuke OKA, a gymnast and a classmate of Kagiyama's at SEISA Kokusai High School Yokohama, also sent a message of encouragement.
Kagiyama said: "Thank you for all your support. I am very happy to be able to compete in the Olympic Games, which I have always dreamed of. I still have a lot of things to work on, so I'm going to keep working towards them. I will enjoy the Beijing Olympics." and vowed to do well.
After the pep rally, one of the students from Hokkaido said, "I could feel that we are classmates again because I usually only see them through banners and TV". A student who plays the same sport as Kagiyama said, "It gives me courage to see him fighting on the world stage". From a student who, like Kagiyama, is involved in sports, he said, "I am encouraged by the way he fights on the world stage".
We believe that the sports program " Do, See, and Support" is a microcosm of the harmonious society KYOSEI - living together in harmony that SEISA aims to create for future. Students, parents and teachers across Japan were encouraged by the performance of Kagiyama and other SEISA "STARs".
Kagiyama's final competition in Beijing 2022 will be the culmination of his high school career. We appreciate everyone's continued support and encouragement.