The Kokusai Gakuen has been certified as a [Y-SDGs certified business operator]
カテゴリー:SEISA NEWS(EN)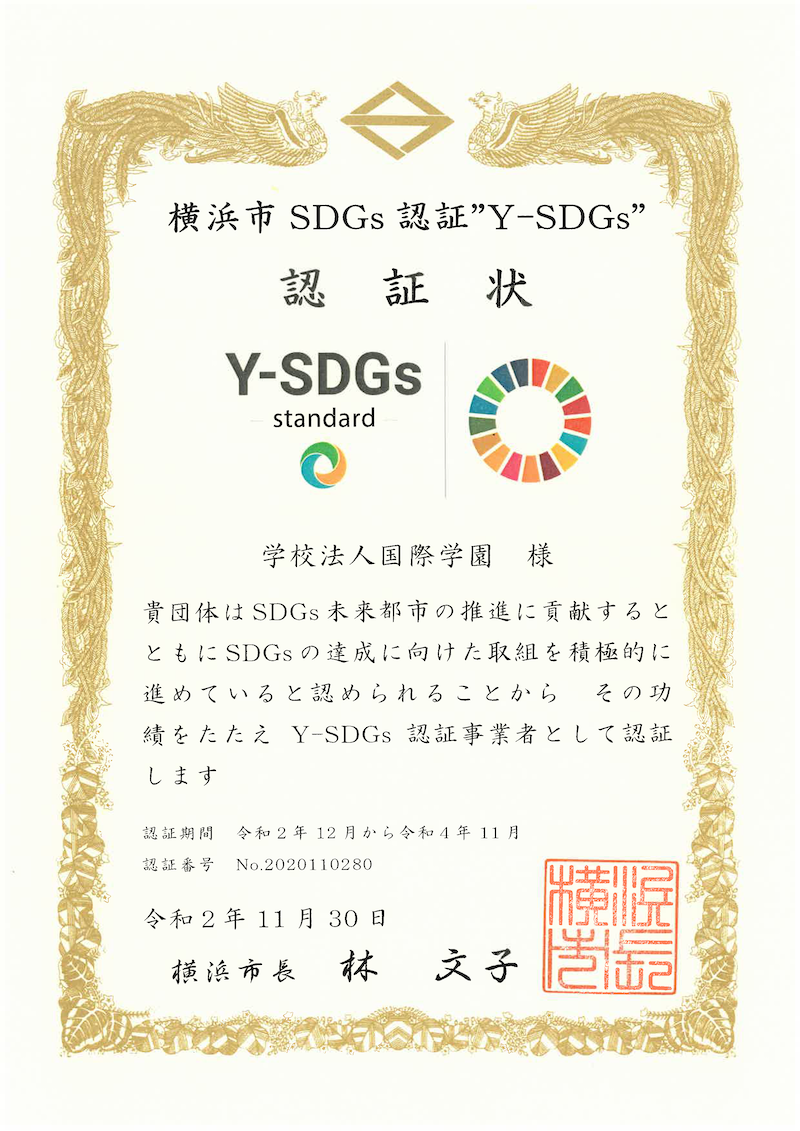 This time, the school corporation Kokusai Gakuen has been certified as a Y-SDGs certified business by the City of Yokohama after passing about 30 checkpoints in the four pillars of society, environment, governance and community.
https://www.yokohama-sdgs.jp/sdgs
Each SEISA Junior High School and High School in Japan sets SDGs themes based on the local characteristics of each schools, and deepens learning on a daily basis.
The SEISA Africa Asia Bridge (SAAB), the largest learning festival by SEISA, was held to present the results of these activities. There will also be "sTED (SEISA Transnational Education Design: commonly known as STEAD)" and posters from each school.
From 2019, SEISA Junior High School, SEISA Senior High School and SEISA Gakuen Hokuto School are using the electricity generated by Yokohama Town, Aomori Prefecture (participating in SAAB 2019) and supplied by Minna-denryoku, Inc. In the course of these interactions, we have focused on energy, one of the goals of the SDGs, and student groups across the country have taken the lead in creating a textbook on electricity, and they also made a presentation at the First House of Representatives.
http://seisa.ed.jp/seisanews/index.php/view/501
This time these efforts are recognized and led to the certification. SEISA will continue to promote the SGDs program at each school building across the country, as well as throughout SEISA.
< What is the Yokohama City SDGs Certification System "Y-SDGs"? >
Y-SDGs" is a system under which the City of Yokohama certifies the efforts of companies and citizens' groups in and outside of the city toward the achievement of the SDGs.