Two Simultaneous Classes "SEISA Olympics Speech Division, Literary Award" To Convey Thoughts Through Words And Letters
カテゴリー:SEISA NEWS(EN)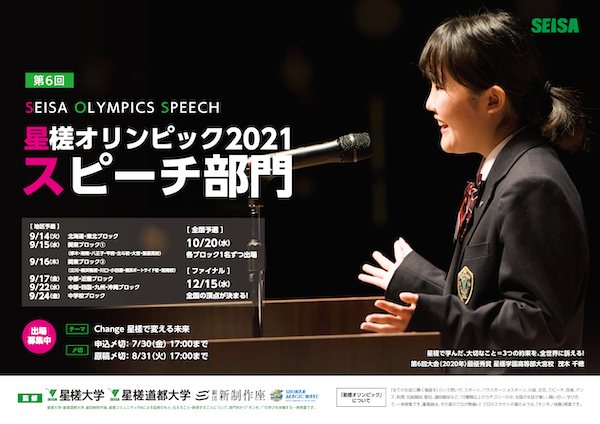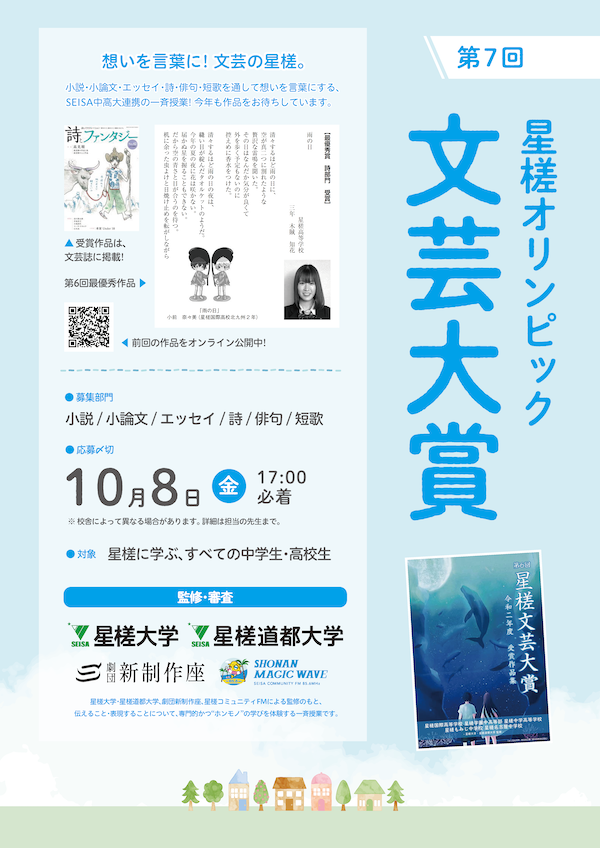 The SEISA Olympics is a series of simultaneous classes conducted by SEISA, in which students are asked to express in words and letters their experiences of overcoming various mental conflicts in their growth process, including their past life and life with SEISA.
This year's speech contest will be the 6th of its kind, with 7,000 SEISA junior and senior high school students from across the country selected to represent their schools in regional blocks. The winners of each regional block will then go on to the national competition, where three finalists will be selected to compete in front of an audience of 3,000 people (or online) in December.
This year's contest will be the seventh in the series, and students from SEISA junior and senior high schools will be asked to submit their works in the categories of novels, essays, poems, haiku and tanka. In addition to being published as a booklet, the best works will be published in a literary magazine sold in bookstores. (▶︎ Click here to see previous entries).
All the essays will be judged and supervised by SEISA University, SEISA Dohto University, SHIN-SEISAKUZA Theater Group, SEISA Community FM Shonan Magic Wave, and other experts. The classes are designed to provide participants with an opportunity to learn about communication and expression in a professional and "real" manner, as is typical with SEISA classes.
We are looking forward to seeing the works of the students who will use their skillful expressions to communicate themselves. Please keep an eye out for them!