KAGIYAMA, SEISA Kokusai High School Yokohama Senior Student Finishes 1st in Men's Figure Team Free Program at Beijing Olympics, Helping Japan Win First Medal!
カテゴリー:SEISA NEWS(EN)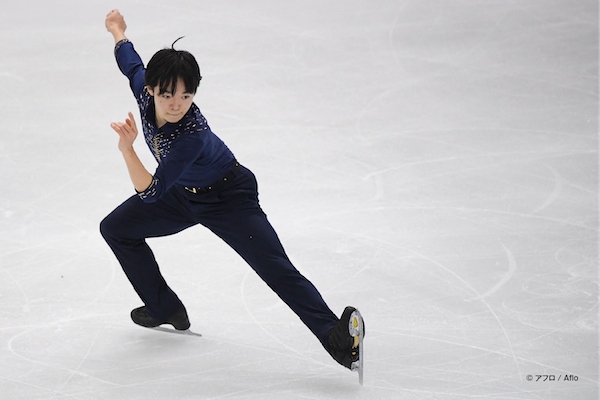 (Photo: 2021 Grand Prix Series ©︎Aflo)
Yuma KAGIYAMA (ORIENTAL BIO / SEISA Kokusai High School Yokohama Senior), who has qualified for the Beijing 2022 Olympic Winter Games, competed in the Men's Free Program of the Figure Skating Team on Sunday, February 6th, 2022. He finished in first place, breaking his personal best time, to make his Olympic debut. Going into the final day of team competition on the 7th, Japan was in 3rd place. This was the first medal for Japan and the first medal for Ms. Kagiyama in her first Olympics.
Many friends, from children studying at SEISA to the adults, including those from overseas, are cheering him on. Following the recent send-off ceremony, SEISA students from all over Japan will be cheering (online) for the individual competition on Tuesday, 8th and Thursday, 10th. We are looking forward to the final competition of his high school life in Beijing 2022. We look forward to your continued support.
▼Messages of support from all over Japan▼